843 S Campbell Ave,
Tucson, AZ 85719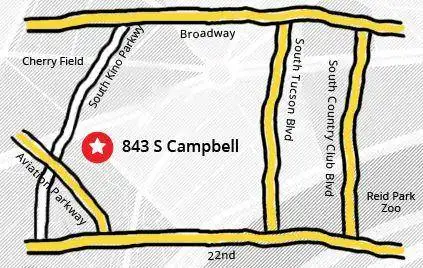 Monday – Friday: 7:30 am – 4:30 pm
Saturday-Sunday: Closed
Open 7:30am to 4:00pm and closed for lunch 12:00nn-12:30pm
Tucson Commercial Truck Service & Repair
Welcome to Accurate Service Complete Auto Care Shop – your truck expert and fleet specialists in Tucson, AZ.
Accurate Service is one of the most trusted one-stop auto repair service centers in Arizona and the surrounding areas. We pride ourselves on providing dependable truck Repair services for your fleet maintenance.
Our shop specializes in servicing commercial trucks, including Commercial Vans, Light Duty Box Trucks, Shuttle Buses, Boxed Vans, and Medium Sized Box Trucks. Our professional and ASE-certified technicians are highly trained and knowledgeable in all the ins and outs of trucks in all models and use advanced tools and computer diagnostics to inspect the cause of any potential issue accurately.
We strive to provide the highest quality service by utilizing only original manufacturer parts, providing timely estimates with competitive rates, and ensuring a quick turnaround on all truck repairs.
Tucson Truck Repair Services We Offer in Arizona
As one of the leading service centers that offer quality truck repair, we provide a wide range of fleet maintenance for commercial vehicles to ensure our customers remain reliable and safe, and efficient on the roads.
Our truck repair shop services include the following:
We also perform a free inspection of the following truck engine components:
Brake Service and Repair
The brake system is crucial to your vehicle's safety and performance. That's why keeping your brakes in good condition while driving around the city is essential.
Our ASE-certified mechanics have the knowledge and expertise to provide any brake service on types of truck vehicles:
Tire Repair and Replacement
Here at our truck repair shop, we thoroughly inspect the inside and outside of damaged tires to ensure that they are in good condition and free from visible signs of aging or damage.
During a tire repair service, we will:
Scheduled Preventive Maintenance in Tucson, AZ
We have developed a basic service interval schedule that can help you keep track of preventative truck maintenance:
Trucks We Service in Tucson, AZ
Heavy Duty Trucks
Heavy-duty truck and trailer repairs can be a significant expense for any business, but the long-term savings of investing in quality service from professional technicians can be substantial.
In addition to a worry-free driving experience, hiring expert truck and trailer mechanics can help reduce repair costs due to their knowledge and ability to identify problems quickly.
At Accurate Service, we provide detailed explanations of our job for customers to know what they are getting. We offer extended warranties so you can be confident you'll get the best repair for your heavy-duty truck.
Box Trucks
Box trucks are known for their versatility and are used as moving trucks to deliver parts and refrigerated deliveries. Since box trucks are hard-working machines for a business, they need repairs and maintenance from time to time.
Box trucks require regular maintenance to keep them running at peak performance. To ensure your box truck stays in top condition, schedule a routine oil change service, brake, tire, and fluid inspection at Accurate Service.
Additionally, it's essential to stay on top of any repairs or replacements that need to be done. If they're not addressed promptly, more serious issues could arise.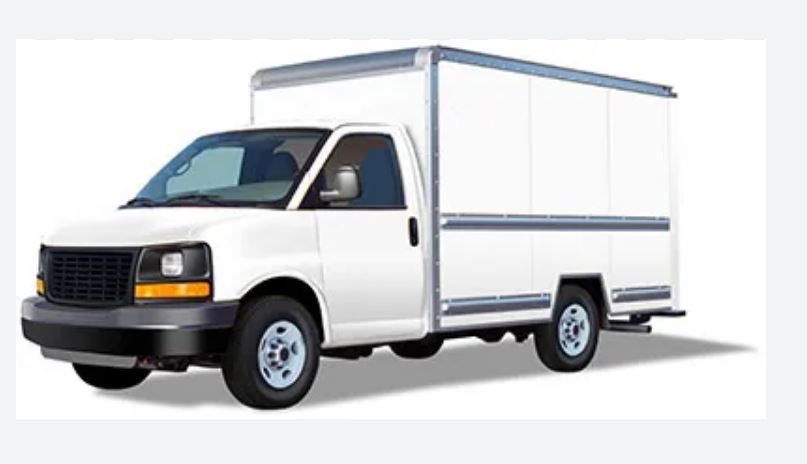 Shuttle Bus
We understand the importance of keeping your bus running at its best when passengers rely on you.
We carry a vast selection of aftermarket parts, products, and accessories to help maintain your bus performance so you can transport passengers safely and on time.
Our commitment to excellence goes beyond just providing top-quality parts in AZ – our team of experts are available 24/7 to answer any questions or assist with any issues you may have.
With our full range of bus services, we make sure our bus operator customers have everything they need for a successful bus operation.
Diesel Trucks
To accurately diagnose problems or potential issues with diesel trucks, experienced technicians must comprehensively understand the complex systems and components of the truck's engine.
By using advanced diagnostic tools and examining all related components, such as fuel injectors, sensors, and wiring harnesses, they can accurately identify any issues that may be present to make sure the truck is running efficiently and safely.
At Accurate Service, we understand the importance of proper diesel truck maintenance and provide services designed to keep your truck in peak condition.
Our experienced diesel truck mechanics are knowledgeable about modern fuel systems. They can accurately diagnose any issues that may arise, ensuring repairs are done quickly and correctly. This will help you enjoy your vehicle for years to come.
Service Trucks
Service trucks are built to handle the most challenging conditions, store more tools and equipment, and give you long-lasting performance. However, even the best-built vehicles on the market will occasionally require repairs.
By keeping up with scheduled routine maintenance of your service truck in Accurate Service auto care shop, we can help avoid costly problems, ensure your vehicles perform at their best, and increase fuel efficiency.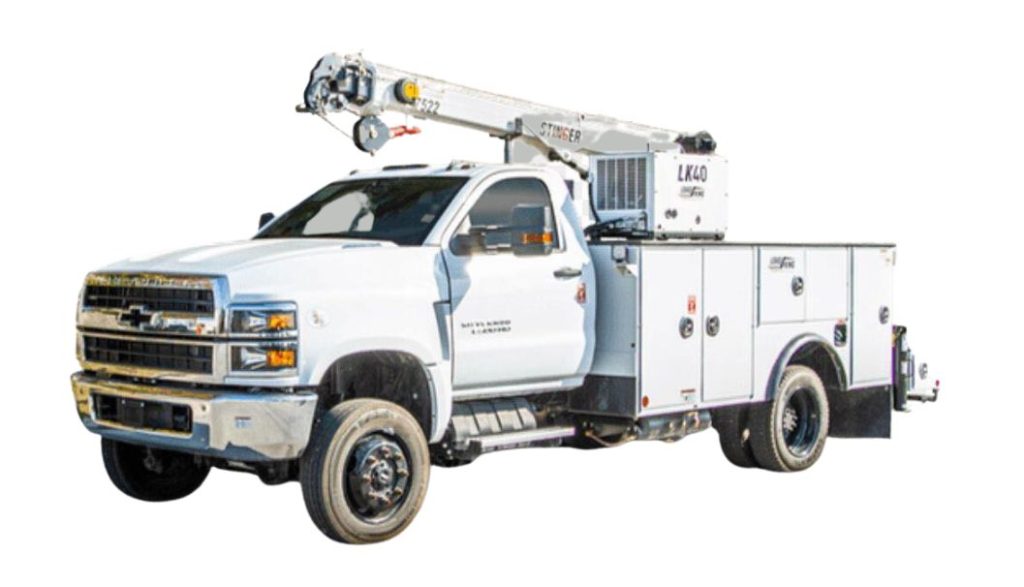 What Sets Us Apart From Other Truck Repairs in Tucson, AZ
Expert truck technicians in AZ Tucson
Our team of expert truck technicians in AZ Tucson have worked on fleet trucks for many years. They have the knowledge and expertise to quickly diagnose and fix any problem your vehicle may have.
State-of-the-art technology and equipment
We strive to have access to all the latest tools and equipment necessary for truck repairs to ensure that your truck is repaired correctly and in a timely manner.
Outstanding Truck Repair Services in Tucson, AZ
Accurate Service prides itself on being your trusted source for truck repair services in Tucson, AZ. Our team of experienced technicians provides auto services to help you keep your vehicle running smoothly. We strive to be honest, thorough, and efficient so that you can rest assured that you're getting the best quality service available without sacrificing customer satisfaction. 
Whether general maintenance or major repairs, Accurate Service is here to help you get back on the road as quickly as possible! We want you to be confident in the quality of our work and know that if anything needs to be revised, we will make it right.
Highly Rated Truck Repair Shop in Tucson, AZ
Here at Accurate Service, you can rest assured that you're receiving the renowned expertise your truck needs and deserves. Our knowledgeable truck specialists in Tucson, AZ, are highly trained to restore all types of the truck fleet with the same attention to detail that you would expect from an expensive dealership service. Our competitive pricing and customer satisfaction guarantee ensures you don't have to sacrifice quality for an affordable solution, so you don't have to worry about overspending.
We use only the highest quality parts available on the market and regularly update our equipment to ensure that we can rapidly diagnose any technical issue your truck may experience.
We'll always go above and beyond to ensure you are satisfied with our services. That's why we offer roadside service and towing in any location in Tucson, AZ, to help quickly get you back on the business.
Our service repairs include a comprehensive review of all parts and systems, complete diagnostic tests, and a comprehensive assessment report detailing any issues found during the repair process.
Turn to Accurate Services for any truck repair services. Call us today through our fax at 520-622-7685 to schedule an appointment, and expect first-rate service from us! We are conveniently located near you in Tucson, AZ. Come by our shop, 843 S Campbell Ave, Tucson, AZ 85719.