Accurate Service provides complete automotive wheel alignment services for cars, pickups, and SUV's in Tucson, Arizona.
We've been providing Tucson with trusted auto care for over 21 years.
Call us at (520) 622-7685 or schedule an appointment online.
What are customers saying about Accurate Service?
"Great! Quick service, reasonable price. I'll definitely consider your shop for more major repairs when the time comes."- Dave M.
What is Wheel Alignment?
Wheel alignment, also referred to as a tire alignment, helps your tires last longer and perform properly. Regular wheel alignment can improve vehicle handling and prevent strange vibrations on the road and vehicle pulling.
When someone mentions an alignment, they are referring to an adjustment of the vehicle's suspension – not an adjustment of the wheels or tires themselves.  The suspension is the system that connects the vehicle to its wheels. When you have an alignment done on your vehicle, a technician will adjust the angles of the tires which will affect how they connect with the road.
As the technician checks your wheel alignment, they have three main concerns: camber, toe, and caster.
Camber- This is checked from the front of the vehicle and refers to the inward or outward angle of the tire. Too much tilt inward or outward is also referred to as negative or positive camber. It is often worn wheel-suspension parts such as bearings and/or ball joints that contribute to camber misalignment.
Toe- This is checked from above and refers to the extent of which your tires turn outward or inward as viewed from that angle. If they point inward it is known as toe-in alignment, if they point outward it is known at toe-out alignment. Both toe-in and toe-out alignments require adjustment.
Caster- The caster is the angle of the steering axis as viewed from the side of the vehicle. It helps balance cornering, stability, and steering. There is negative and positive caster. If the steering axis tilts towards the front of the vehicle it is considered negative caster. If it points towards the driver it is considered positive caster.
Signs that Your Vehicle Needs a Wheel Alignment
There are a few ways to determine if your car needs a wheel alignment:
The vehicle pulls to the left or right
Tires have uneven tread wear
The steering wheel vibrates
The steering wheel is off center when you are driving straight
If you've experienced one or more of these signs, you should have your vehicle's wheel alignment checked by one of our licensed service technicians right away.
Our expert auto mechanics offer the best automotive wheel alignment service in Tucson, AZ at the best price. We service all makes and models of vehicles and can do any repair whether it be large or small. Call us at (520) 622-7685 or schedule an appointment online.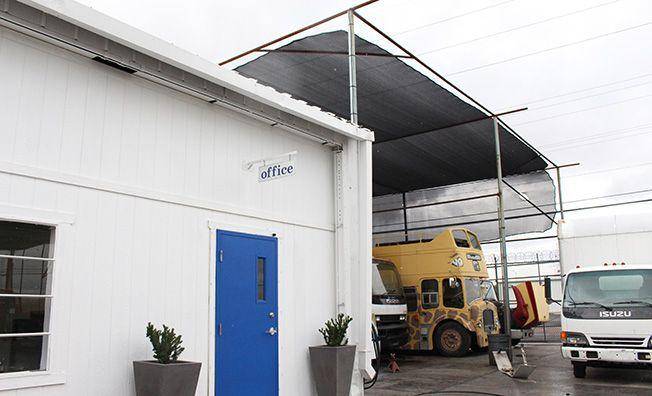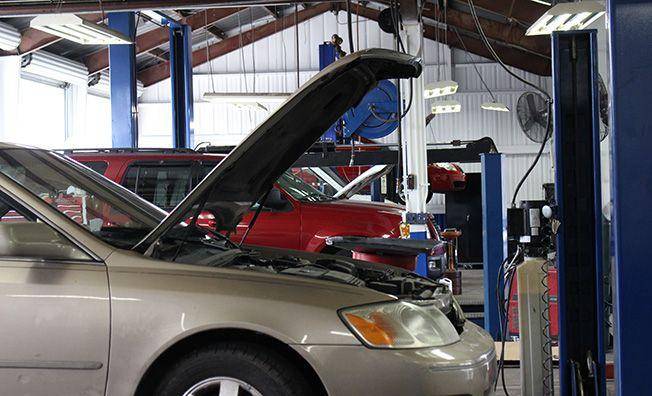 Tour Our Shop