Accurate Service provides complete automotive shock and strut replacement for cars, pickups, and SUV's in Tucson, Arizona.
Accurate Service has been providing Tucson with trusted auto repair services for over 20 years.
Call us at (520) 622-7685 or click here to schedule an appointment online.
Why Do People Choose Accurate Service?
" Great service and affordable. Local business owner Love it!!!! "- Jeff S.
About Shocks and Struts
Your vehicle will either have a shock or a strut at each wheel, never both. They do the same job, damping the movement of the spring and stopping oscillation and bounce. Your vehicle will either have a shock or a strut at each wheel, never both. Shocks and struts are completely different parts and cannot be used to replace each other. You will find that the terms are often used interchangeably, and may be confused as to which your vehicle needs. To add to the confusion, some vehicles have struts on the front axle and shocks on the rear. The technicians at Accurate Service are here to help clear up any confusion and help you properly maintain whichever part your vehicle requires.
There is a major difference between shocks and struts, a strut is a structural part of the vehicle's suspension system and a shock is not. Struts are also a crucial part of the steering system and have a big effect on alignment angles. In fact, camber and caster angles are often adjusted on the strut itself. When replacing a strut, an alignment is always needed. For these reasons, strut replacement is typically more expensive than shocks.
Shocks and Struts Warning Signs
Generally, the shocks and struts useful life is around 50,000 miles. Shocks and struts are an integral part of the suspension system and their wear has a big impact on the safety of your vehicle. When the shocks and struts are worn, it can affect how your wheels touch the road resulting in dangerous swaying, hydroplaning, poor performance, and compromised road handling and holding. Failed shocks and struts can be dangerous, so it is important to be aware of the warning signs.
Harsh, bumpy, or shaky ride
Steering makes noise or is stiff
Vehicle "nose dives" when you apply the brakes
Excessive bouncing after hitting a bump
Vehicle leans or sways on turns
Uneven tire wear
Shock or strut bodies are dented or damaged
Mounts or bushings are broken or worn
Fluid is leaking out of the shock or strut body
Replacing your shocks and struts can help your vehicle to stop up to 10 feet sooner and provide increased stability and better driver control. Don't let a bumpy ride upset your day. Bring your vehicle into Accurate Service and you can have a smoother and more stress-free drive.
Our expert auto mechanics offer the best automotive shock and strut replacement in Tucson, AZ at the best price. We service all makes and models of vehicles and can do any repair whether it be large or small. Call us at (520) 622-7685 or schedule an appointment online.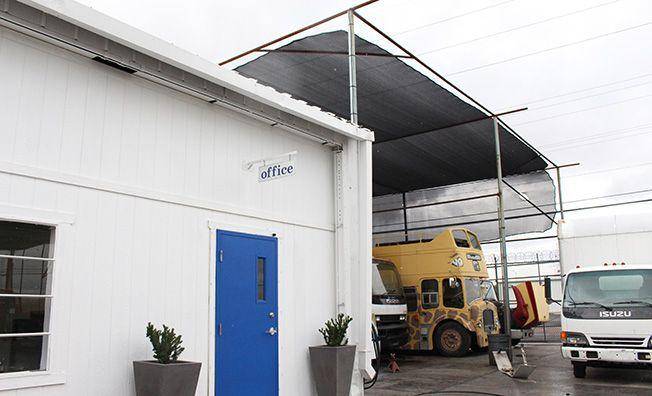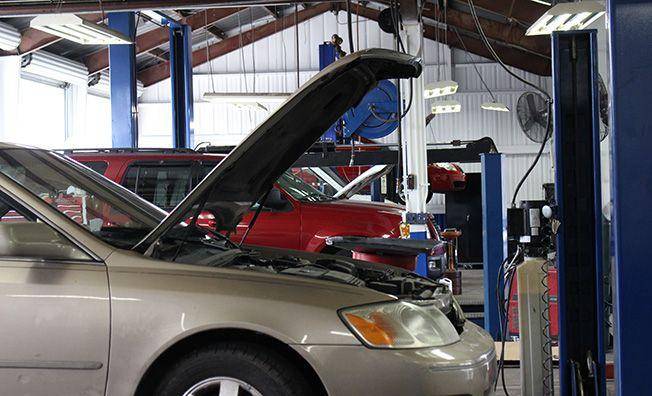 Tour Our Shop