843 S Campbell Ave,
Tucson, AZ 85719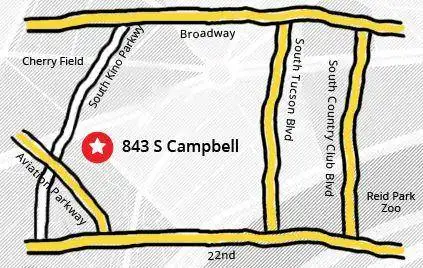 Monday – Friday: 7:30 am – 4:30 pm
Saturday-Sunday: Closed
Open 7:30am to 4:00pm and closed for lunch 12:00nn-12:30pm
Factory Recommended Maintenance Services
Accurate Service provides complete factory recommended maintenance services for cars, pickups, and SUV's in Tucson, Arizona.
We've been providing preventative maintenance to vehicles in Tucson, Arizona for over 20 years!
Call us at (520) 622-7685 or schedule an appointment online.
What are Customers Saying About Accurate Service?
"Accurate Services is a top rate organization. The owner and the staff are smart, sincere and attentive. The knowledge and communication skills of the owner are most impressive. He knows what he's talking about and once he explains it to you, you will know what he's talking about too. How often have you had that experience in an auto shop?"- Verified Google Review
A vehicle purchase is one of the largest investments you are going to make, it is important that you protect it. Factory recommended maintenance services, often referred to as preventative maintenance, will keep your vehicle running newer longer and help prevent high-cost repairs down the road.
A regular service schedule can help keep your vehicle running at its best. Vehicle owners may find it difficult to keep up with the various maintenance needs of their vehicle, which is why automobile manufacturers started recommending service intervals in their owner's manuals. The best time to perform full inspections, part replacements, recalibrations, and so on, are all laid out in your vehicle specific owner's manual to keep your vehicle running optimally.
If you purchase a used vehicle, acquiring a well-documented owner's manual can be very beneficial. However, we know that this isn't always possible. At Accurate Service, we know what your car needs. Our automotive repair experts can help you determine and follow a vehicle maintenance schedule.
Recommended Preventative Maintenance Schedule
The intervals are slightly different depending on the make and model of the vehicle. If you do not have an owner's manual, you can contact the manufacturer or possibly find the information online. However, there are some general guidelines that most vehicles fall under.
For your convenience, the Car Care Council developed a basic service interval schedule that can help you keep track of preventative maintenance:
Check Frequently
Dashboard Indicator Lights On
Lights
Tire Inflation and Condition
Windshield Washer Fluid
Engine Oil Level
Check Every 3 Months/ 3,000 Miles
Automatic Transmission Fluid
Battery and Cables
Belts
Dashboard Indicator Light On
Engine Air Filter
Engine Oil
Exhaust
Hoses
Lights
Power Steering Fluid
Tire Inflation and Condition
Windshield Washer Fluid
 Check Every 6 Months/6,000 Miles
All the items listed at 3,000 miles
Chassis Lubrication
Wiper Blades
Check Every 9 Months/ 9,000 Miles
All the items listed at 3,000 miles
Check every 12 Months/ 12,000 miles
All the items listed at 3,000 and 6,000 miles
Cabin Air Filter
Coolant (Antifreeze)
Steering and Suspension
Wheel Alignment
By having factory recommended maintenance services performed on your vehicle, you minimize the chances of experiencing more expensive problems down the road and keep your vehicle running the way it is meant to.
Our expert auto mechanics offer the best factory recommended maintenance services in Tucson, AZ at the best price. We service all makes and models of vehicles and can do any repair whether it be large or small. Call us at (520) 622-7685 or schedule an appointment online.