843 S Campbell Ave,
Tucson, AZ 85719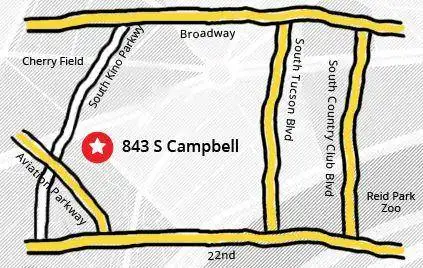 Monday – Friday: 7:30 am – 4:30 pm
Saturday-Sunday: Closed
Open 7:30am to 4:00pm and closed for lunch 12:00nn-12:30pm
Accurate Service provides complete diesel injector repair and replacement for cars, pickups, and SUVs in Tucson, Arizona.
What Are People Saying About Accurate Service?
"I was in a pinch a few years ago and needed some work done on my car. Wasn't happy with the quote my old shop had given me. Called Jon at Accurate and he quoted me $100 less than the quote from the chain shop. He's been my go-to guy ever since. It's always a fair price and there's never any high pressure up sale pitches." – Nick M.
What are Diesel Injectors?
A Diesel fuel injector is a fuel gauging device designed to spray tiny droplets of fuel in a distinct pattern into the intake manifold or combustion chamber of the engine. The injector is equipped with a solenoid and valve. The pushing of the solenoid is regulated by the PCM (powertrain control module). This keeps the air/fuel ratio optimized while the operating conditions change. 
Signs Diesel Injectors Need to Be Replaced
Leaking or damaged fuel injectors can cause issues for your entire vehicle and potentially cause engine failure if not corrected. For this reason, it is important to know the signs of faulty diesel fuel injectors.
Warning signs to watch for include:
Strong fuel odor. If you find that you frequently smell a strong fuel odor, your injectors may have a leak. Diesel fuel injectors experience high pressure and may leak from the tip or nozzle.
Low fuel efficiency. When the injectors function properly, the fuel injection system makes sure the right amount of fuel enters the engine chambers. If something is interfering with this process, your vehicle will not get the fuel it needs to perform properly, resulting in lowered fuel efficiency.
Starting difficulty. Starting issues may be caused by faulty fuel injectors. This is especially true if your engine doesn't start on a full tank of gas.
Engine misfire. An engine misfire is a huge sign that there is an issue with the fuel injectors such as clogging or leaking. To avoid serious engine problems and stalling, you must get your vehicle in right away.
Low RPMs. When your engine doesn't get enough fuel from clogged or leaking fuel injectors, you may find your vehicle stuck on lower RPMs than normal. This can cause undue stress to your engine, potentially leading to serious damage. Address this issue right away.
Diesel Injector Repair and Replacement at Accurate Service
Even if you are only experiencing trouble with one injector, best practice would be to service all of them at the same time. This ensures that the injector set is balanced and allows for smooth engine operation.
Injectors are serviced after they have been removed from the vehicle. They can also be replaced with new injectors. Special equipment is required if the injectors are to be serviced. The decision to repair or replace is dependent on what the problem with the injector is, as well as customer preference.
In either case, the injector will need to be removed from the car. This is how that procedure typically plays out:
The technician will wait until the engine is cold, then the pressure in the fuel rail will be relieved by running the engine with the fuel pump fuse out.
The upper plenum part of the intake manifold is removed, as are any cables, hoses, and wiring that restricts access to the injectors.
Next, the supply and return lines are removed from the fuel rail and the electrical connectors to each injector are removed. Then the fuel rail is unbolted and removed from the intake manifold.
At this point, the injectors that need repair or replacement are removed from the fuel rail.  When this is done, we take great care not to allow any debris to enter the exposed openings. There is usually an O-ring that holds the injector firmly in place.
With a new O-ring, the new or serviced injector is put back into place in the fuel rail. The O-rings fit tightly to prevent a fuel leak.
Now the fuel rail is re-installed, and all lines are reconnected. Then, everything else that was removed from the vehicle is re-installed.
Lastly, we will run the engine and carefully check for any leaks, then road test the vehicle.
Our expert auto mechanics offer the best diesel injector repair and replacement in Tucson, AZ at the best price. Call us at (520) 620-9129 or schedule an appointment online.