843 S Campbell Ave,
Tucson, AZ 85719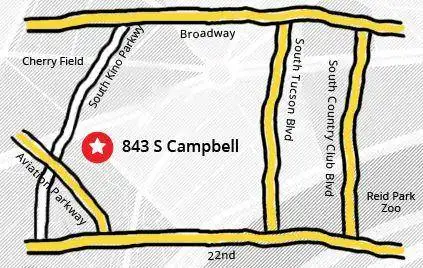 Monday – Friday: 7:30 am – 4:30 pm
Saturday-Sunday: Closed
Open 7:30am to 4:00pm and closed for lunch 12:00nn-12:30pm
Check Engine Light Diagnosis, Tucson, Arizona | Accurate Service Inc.
Accurate Service provides a check engine light diagnosis for cars, pickups, and SUV's in Tucson, Arizona. Accurate Service has been providing Tucson with trusted auto repair for over 21 years.
Call us at (520) 622-7685 or click here to schedule an appointment online.
Why Do People Choose Accurate Service?
"Amazing service above & beyond the call of duty, reasonable prices, clean shop & they take care of their business, and customers.. leave us a ride to go eat; walked back…fell asleep in waiting area…gave us ride home! How nice was that?"- David O.
"They towed my car, at the crack of dawn, from in the middle of nowhere, and had me on the road that same day. Thank you for everything and I will refer you to everyone."- Amado M.
My Check Engine Light Is On, Now What?
The check engine light should never be ignored. A flashing light indicates a more urgent and serious problem. This light indicates that there is an issue with your vehicle's emission, fuel, or ignition systems. Often when the light first comes on the potential repairs are minor, and less expensive. Putting off maintenance of what starts as a minor issue could lead to bigger and more expensive problems down the road.
When your check engine light is on, don't hesitate to bring your vehicle to Accurate Service and have one of our automotive technicians evaluate the problem and provide an honest estimate for repairs. Remember, a delay in car diagnostic or necessary engine repair can make the problems and costs escalate quickly.
Note: Your car will not pass emissions with the check engine light on.  You need to bring it to the shop for a check engine light diagnostic and we can tell you what's going on and help you with any necessary repairs.
There are several possible causes of a steady or flashing check engine light including (but not limited to):
A loose gas cap
Failing oxygen sensor
Bad spark plug/ignition coil
Bad spark plug wires
Bad mass air flow sensor
A problem with the catalytic converter
Excessive gas consumption or release of pollutants
Engine vacuum leak
EGR valve problem
Before stressing over a check engine light, check your gas cap to make sure it is properly and tightly secured. If it is secure, and the light is still on, give us a call and we will help you take care of the rest.
Our expert auto mechanics offer the best automotive care in Tucson, Arizona, at the best prices. We service all makes and models of vehicles and can do any repair whether it be large or small. 
Call us at (520) 622-7685 or click here to schedule an appointment online.