Family owned since 1996, Accurate Service provides complete automotive carburetor replacement for cars, pickups, and SUV's in Tucson, AZ.
Accurate Service has been providing Tucson with trusted auto care for over 20 years.
What are people saying about Accurate Service?
"The mechanics are awesome. Very educated on what they're doing and did a thorough job. I will be taking my vehicle back if needed most definitely."– Raina R.
"Everything explained clearly, obvious that Jon is not trying to run up the bill. Great service."- Bruce T.
What is a Carburetor?
Carburetors have become a bit outdated, as manufacturers have been phasing them out since around the 1980's with fuel injection. So, owners of newer model vehicles will likely not have carburetor issues. Carburetors and fuel injection systems do the same job, control the air/fuel mixture. However, modern engines have evolved and come to rely on the more precise and programmable fuel injection. Fuel injection engines are highly favored these days as they waste less fuel and have a better fuel economy.
For people who have vehicles manufactured before the 1980's, especially drivers of vintage show cars, a carburetor is likely going to be a part of their engine. The carburetor mixes gasoline and air together in specific amounts then sends that mixture to the cylinders.  It is mounted over the intake manifold and contains both air and fuel inlets. The fuel is supplied by a fuel line coming from the fuel tank, and the air inlet is typically a duct attached to the carburetor or an air filter housing mounted on top of it. The carburetor atomizes the fuel and sprays it into the air that comes in through the intake manifold.
Symptoms of a Bad or Failing Carburetor
A carburetor has two adjustment screws that control the idle speed and the fuel mixture when the vehicle is running. When it can no longer be adjusted to help the engine run smoothly, then it is likely time to replace the carburetor.
When a carburetor is failing and needs service or replacement, there are a few signs the vehicle will give to alert the driver:
Poor fuel economy
Rough idle
Idles too fast
Stalling at low speeds
Vehicle floods when attempting to start
Vehicle hesitates under load
Engine fails to start
Engine leaks and/or smells like raw fuel
Backfiring or popping through the exhaust
Black smoke coming from exhaust
Carburetor Service and Replacement
If your carburetor is not operating properly, it will be difficult for your engine to continue to run reliably. A failing or failed carburetor can result in dangerous road situations and/or a costly tow if the engine should stall.
It is recommended that you have the carburetor adjusted at every maintenance interval. If it cannot be adjusted, then it should be replaced. Rebuilding the carburetor is an option, however, it is often more expensive to do so. Replacing it with a new, higher quality part is typically the best option.
Keep in mind, when having a carburetor replaced, you can upgrade and have a performance carburetor installed for increased power, or even choose a more fuel-efficient carburetor to save on operating costs.
During a carburetor replacement, the following steps are usually taken:
Disconnect the battery and remove the air filter
Remove the old carburetor and install the new
Install a new fuel filter and check the carburetor for leaks and adjustments
Install the air filter and reconnect the battery
Road test the vehicle for proper operation
Our expert auto mechanics offer the best carburetor replacement in Tucson, Arizona, at the best prices. We service all makes and models of vehicles and can do any repair whether it be large or small. Call us at (520) 622-7685 or click here to schedule an appointment online.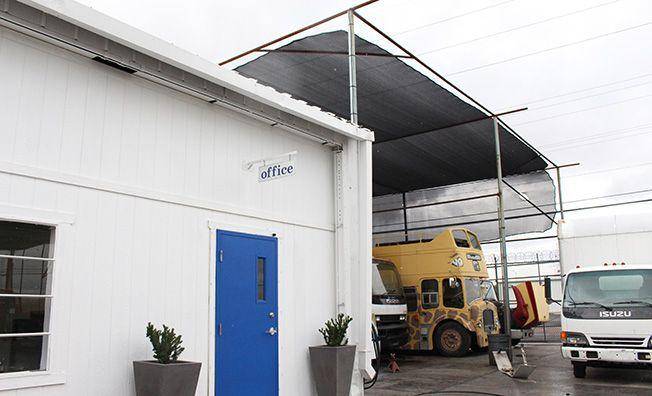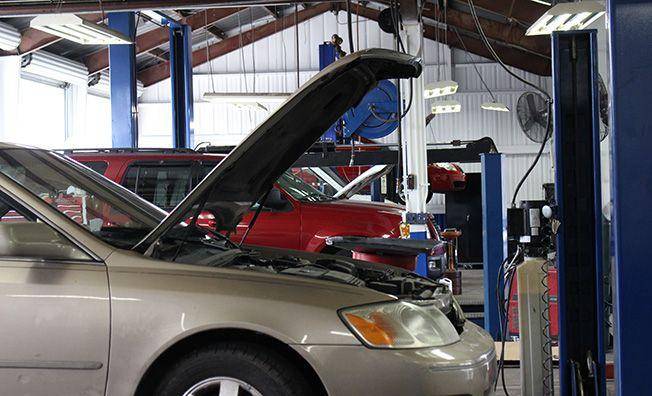 Tour Our Shop