843 S Campbell Ave,
Tucson, AZ 85719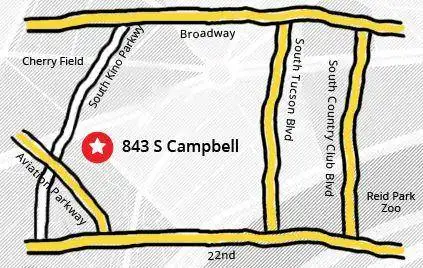 Monday – Friday: 7:30 am – 4:30 pm
Saturday-Sunday: Closed
Open 7:30am to 4:00pm and closed for lunch 12:00nn-12:30pm
Automotive Fluid Services
Accurate Service provides complete automotive fluid services for cars, pickups, and SUV's in Tucson, Arizona.
We've been servicing vehicles in Tucson, Arizona for over 20 years!
Call us at (520) 622-7685 or schedule an appointment online.
What are Customers Saying About Accurate Service?
"The mechanics are awesome. Very educated on what they're doing and did a thorough job. I will be taking my vehicle back if needed most definitely."- Raina R.
"I felt that the owner and everyone that works at Accurate Service are smart, thoughtful, and conscientious, which takes a lot of anxiety out of dealing with an auto repair shop."- Britany P.
Automotive Fluids
Your vehicle relies on several different fluids to run smoothly. Maintaining proper fluid levels and performing regular fluid flushes is vital to your vehicles performance and safety.
Automotive fluids include:
Antifreeze/Coolant
Brake fluid
Differential fluid
Engine oil
Power-steering fluid
Transfer case fluid (4-wheel and all-wheel only)
Transmission fluid
Fluid-exchange services are important because, over time, the fluids will lose their ability to clean, cool, lubricate, and flow freely. When this happens, it is possible that your vehicle will experience transmission and engine problems, or even failure.
It is important that you keep up with the fluid change and/or flush schedule that is outlined in your owner's manual. By doing so you help ensure that you are getting top-quality performance out of your vehicle, improve safety, and prolong your vehicles life. With fluid services, you essentially spend a little money now to save a lot of money later.
How often should I have fuel-exchange services performed on my vehicle?
The exact answer to this question varies by vehicle make and manufacturer. Details are described in each vehicle's individual owner's manual. However, as a general rule of thumb, the brake fluid, power-steering fluid, and transmission fluid levels should be checked and topped off with each oil change. Fuel system flushes are usually performed around every 15,000 miles and automatic transmission flushes are recommended around every two years or 24,000 miles.
There may be times when you need to have a fluid service performed sooner than the above recommendations including when:
You find fluid stains in your parking spot or driveway (Take note of the location and color of the stain as this will help us determine where the leak is coming from.)
You need to top-off fluid frequently
A dashboard warning light comes on
Automotive Fluid Services Performed at Accurate Service
The fluid-exchange services performed by the experts at Accurate Service include:
Checking for leaks and cleanliness
Brake fluid replacement
Coolant/Antifreeze flush and fill
Differential fluid replacement
Power-steering fluid replacement
Transmission fluid replacement
Cleaning of fuel system components/fuel system service
Topping off fluids if needed
Replacing all existing fluid with new fluid to proper levels
Our expert mechanics offer the best automotive repair in Tucson, AZ at the best price. We service all makes and models of vehicles and can do any repair whether it be large or small. Call us at (520) 622-7685 or schedule an appointment online.