843 S Campbell Ave,
Tucson, AZ 85719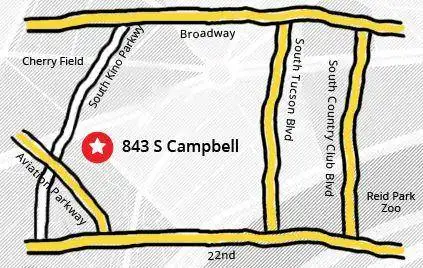 Monday – Friday: 7:30 am – 4:30 pm
Saturday-Sunday: Closed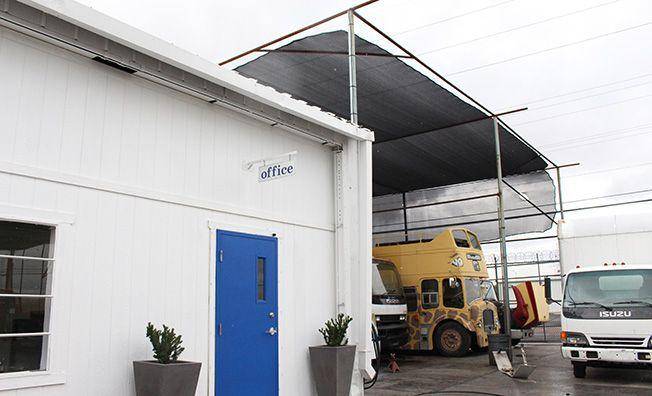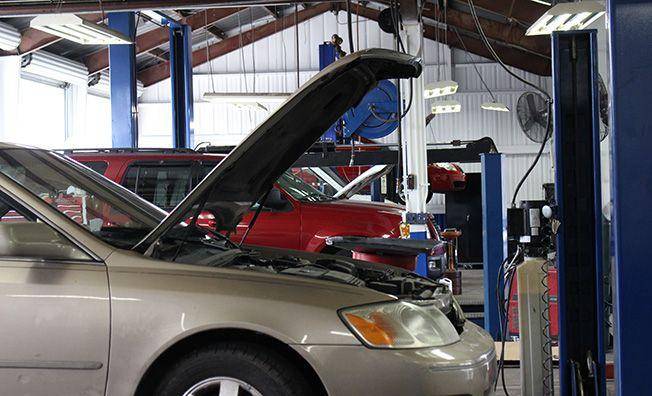 Open 7:30am to 4:00pm and closed for lunch 12:00nn-12:30pm
Auto Air Conditioner Repair, Tucson, Arizona
Yes! We can fix your car's air conditioner! We've been fixing auto air conditioning in Tucson Arizona for over 22 years!
Accurate Service provides complete auto air conditioner repair, service, and recharging for cars, pickups, and SUV's in Tucson, Arizona.
Call us at (520) 622-7685 or schedule an appointment online.
What are Customers Saying about Accurate Service?
 "The place should be called prompt/reasonably priced/Accurate Service!" -Corey D.
" Great service and affordable. Local business owner Love it!!!! " -Jeff S.
AC Service Special
AC Inspection only 47.97*
Test & record vent temperature
Inspect components for visible leaks
Gauge & record Freon pressures
Inspect hose fittings & compressor
Run performance test
*Does not include Freon, which is an additional charge.
Arizona can reach extremely warm temperatures, especially in the summer months. There is no doubt that living in the harsh desert heat can take a toll on both you and your vehicle's air conditioning system.
Usually, an auto air conditioning service is recommended every two to three years. However, your cars age and frequency of use will also determine the amount of time that passes between services.  Older vehicles in Arizona would probably fare better being serviced yearly, just before the onset of our hotter weather. Of course, if you notice any problems, there is no harm in having it looked at sooner.
Signs That Your AC Needs Repair
There are no warning lights or flashy signals that your car will give you to alert you of AC problems. Look out for these common symptoms that let you know an inspection of the AC is in order:
The air coming from your car's AC has an odd smell (this can be unhealthy to breathe)
You can hear whirring or clicking noises coming from under your hood when the AC is on
The fan or AC blower are making noises or not working properly
The fan or blower are not working at all
Your car runs hot or overheats when the AC is on
Nothing happens when you turn on the AC
Air coming from AC is not as cool as it once was
Air coming from AC is not cooling at all
The air blows in at different temperatures from different vents
AC blows cool air for a while, then blows warm air
What we have listed are some of the more common symptoms that indicate a need for an air conditioning service. When these symptoms are ignored, or put off, the faulty air conditioner can cause serious damage to your vehicle down the road.
The Five Most Common Causes of Auto AC Problems
Mold or Mildew- Residual moisture occurs during the cooling process, which could result in an accumulation of mold or mildew in the evaporator core, making it difficult for air to reach the vents.
Loose Hose- The most common ac hose culprit is the blower hose, which is responsible for supplying air to the blower unit.
Fried Ventilation Fan- If the fan isn't blowing, the air won't flow well.
Open Seals- Core case seals, blower house seals or evaporator core case seals can wear over time and open diminishing air flow. AC systems are very sensitive, once the seals are open the whole system is compromised.
Low Refrigerant- When the refrigerant is low, the AC will not function properly. This usually happens when there is a leak in the system or one of its components are failing. If you hear the term "having my AC recharged," they are talking about a service where more refrigerant is injected into the system.
While these five complications are the most common problems, they are not the only ones. Your AC system is made up of six key components- the compressor, condenser, evaporator, expansion valve, radiator fan, and receiver-dryer- all of which can experience issues of their own adversely affecting your cars ability to produce cold air. The automotive experts at Accurate Service are here to help you with any and all AC conditions that may arise.
Our expert auto mechanics offer the best auto air conditioner repair, service, and recharging in Tucson, AZ at the best price. We service all makes and models of vehicles and can do any repair whether it be large or small. Call us at (520) 622-7685 or schedule an appointment online.