843 S Campbell Ave,
Tucson, AZ 85719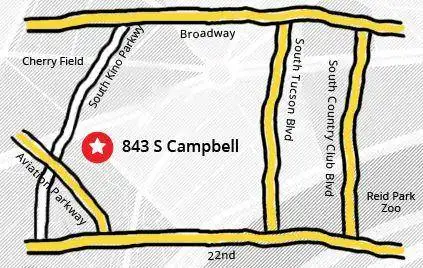 Monday – Friday: 7:30 am – 4:30 pm
Saturday-Sunday: Closed
Open 7:30am to 4:00pm and closed for lunch 12:00nn-12:30pm
Alternator Replacement Tucson, Arizona, Accurate Service Inc.
Yes! We can fix your car's alternator!
Accurate Service provides complete automotive alternator repair for cars, pickups, and SUV's in Tucson, Arizona. Accurate Service has been providing Tucson with trusted auto care for over 21 years.
Call us at (520) 622-7685 or click here to schedule an appointment online.
Why Do People Choose Accurate Service?
"They towed my car, at the crack of dawn, from in the middle of nowhere, and had me on the road that same day. Thank you for everything and I will refer you to everyone." -Amado Martinez
What is an alternator?
As a part of your vehicle's electric system, the alternator works with the battery to keep your car moving and all of the lights and electrical systems running. It generates an electric current to replace what the starter used from the battery during engine start-up and to support electrical lodes when your engine is running. When the alternator goes bad it will stop re-charging the battery, in which case the battery eventually dies and your vehicle will no longer run.
Signs of a Failing Alternator
Often the alternator will go out with little, or no warning. However, there are some signs you can look out for that can signal a failing alternator.
Dashboard Warning Light– Most newer model cars have a dashboard warning light that will alert you when there's a problem with the alternator. It's often shaped like a car battery; however, some lights may say GEN (as in "generator") or ALT (as in "alternator"). It is usually only activated when multiple electrical components are in use.
Dimming Lights- Interior and/or exterior may appear dimmer or pulsate from dim to bright.
Electronic Accessories Slowing- Power seats and/or windows may operate at a slower speed than usual.
Failing or Dead Battery- If the battery is weak or dead, the alternator will not be able to bring it back to life. To determine if your problem is with the alternator or the battery, charge your battery and restart your car. If the battery is fully charged and you have difficulty starting the car, the problem is likely with the alternator.
Odd Smell- An electrical burning smell may come from the alternator, indicating that a belt is slipping on the alternator pulley, resulting in poor alternator output. Often tightening the belt will fix the problem. If the smell and alternator output are not fixed when you tighten the belt, bring your vehicle in for maintenance right away. Belts that are not turning freely will create friction which could result in a burning rubber smell as well.
Strange Sounds- There are many parts inside your car's alternator that spin to produce an electrical current. If one of these little parts breaks or becomes worn, you may start hearing whining or grinding noises. Worn bearings inside the alternator often cause this to happen.
Visual Indications- Sometimes the electrical problems you experience come not from the alternator itself, but from the belts connected to it. A visual inspection of the engine compartment can help determine if a belt is too loose, too tight, or cracked and frayed.
Maintaining Your Alternator
There are several factors that help determine how long an alternator will last including: the quality of the part, driving conditions, and how many electronic components are used inside the vehicle. When performing proper preventative car care measures, an alternator typically lasts about 100,000 to 150,000 miles or seven years.
Tips to Keep Your Alternator Working Longer:
Jump start your vehicle properly
Install accessories properly to avoid overloading
Check for fluid leaks in the alternator or a tight belt which could cause damage to alternator bearings and cause premature wearing.
If the dashboard light comes on, don't put off maintenance
If you suspect a problem with your alternator, bring your vehicle to Accurate Service. We can properly diagnose the problem with an alternator test, and repair or replace it if necessary.
Our expert auto mechanics offer the best alternator service and repair in Tucson, Arizona, at the best prices. We service all makes and models of vehicles and can do any repair whether it be large or small. Call us at (520) 622-7685 or click here to schedule an appointment online.