Not only is driving with misaligned headlights a bit of an annoyance, but it can also be dangerous. Small fender benders to changes in the height and stance of your vehicle are all it might take to shift the aim of your headlights. If you have been driving with uneven headlights for a while, you will be blown away at the difference properly-aimed lights make.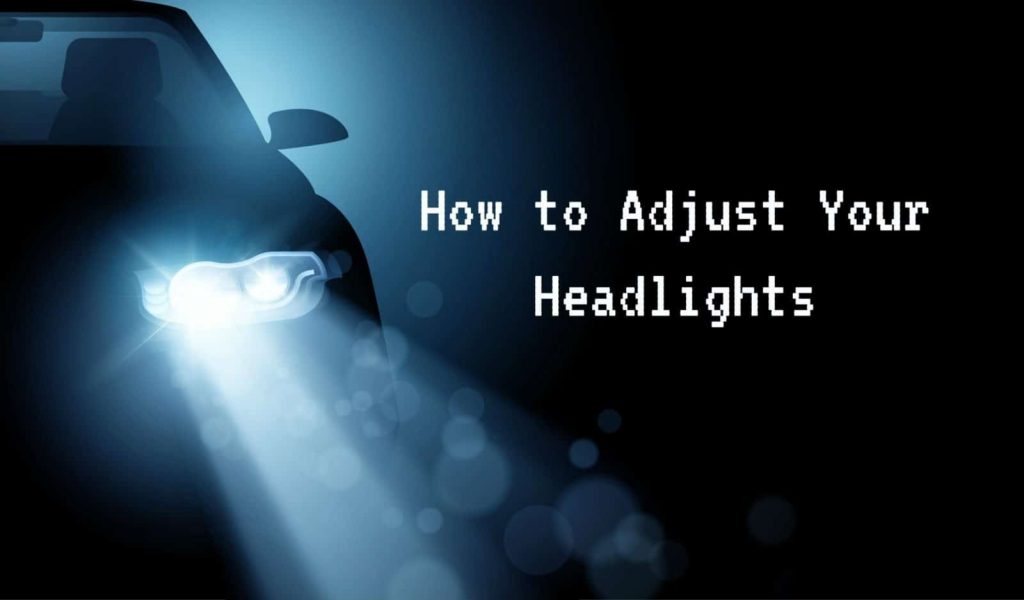 Thankfully, headlights have something called "adjusting screws" that enable you to fix your lights' aim. For some vehicles, the adjusters are located under the hood, and in others, they are found in the headlight bezel. Some models even have a bubble, like what you see inside a carpenter's level, which makes things even easier. With a little know-how, adjusting your headlights is a simple task.
How to Adjust Your Headlights
What You'll Need
As with most automotive maintenance, some tools will be needed to adjust your headlights.
• Torx wrench or Philips head screwdriver
• Tape measure
• Masking tape or chalk
• Level ground to park on
• Wall or garage door with 25ft of clearance
Tip from a Pro: It is easier to adjust headlight alignment at dusk or night.
Seven Steps to Adjust Your Headlights
Use your owner's manual to help you find where the headlight screws are located. There is both a vertical and horizontal screw. Adjusting screws will likely have a long shaft that can span the whole vertical or horizontal edge of the headlight bucket. Make sure you have located the adjusting screws and not the screws that hold your headlights in place.
Make sure your vehicle is on level ground and park around six feet from a wall or garage door then turn on your headlights. Mark the center line of where the low beams cast on the wall with your chalk or masking tape. Some vehicle models that have a target or crosshair type mark in the center of the headlight, which makes it easier to find this horizontal line.
The next step is to mark the vertical midpoint lines of the beams with tape.
Then you should determine the center of your vehicle and use the tape to mark it also. It is useful to know the vehicle's center line when you are trying to determine the side-to-side alignment of your headlights.
Once everything is taped, refer to your owner's manual to determine how much distance to put between your vehicle and the wall. For most vehicles, you should back up around 25 feet from the wall. However, some models say 30 feet and others require only 10 feet.
Using your adjusting screws, aim your headlight beams two inches below and to the right of your taped center lines.
Next, adjust your high-beam hot spots below and slightly to the inside of the centerlines of both your beams. Some people find that blocking one headlight and making the adjustments one light at a time is easier.
And there it is! Adjusting your headlights is a simple DIY fix. However, if it makes you uncomfortable, or you aren't positive you are doing it right, you can always ask for help on your next visit to Accurate Service.

Family owned since 1996, we take great pride in customer care. If you are in the area of Tucson, AZ, you can trust our auto service and repair experts. Give us a call at 520-620-9129 or schedule an appointment online today!