843 S Campbell Ave,
Tucson, AZ 85719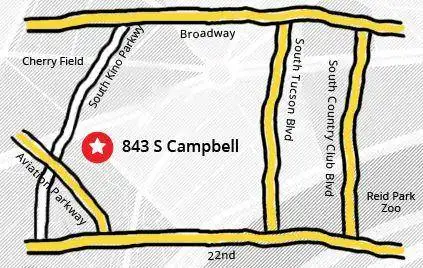 Monday – Friday: 7:30 am – 4:30 pm
Saturday-Sunday: Closed
Open 7:30am to 4:00pm and closed for lunch 12:00nn-12:30pm
Clutch Replacement Service
Accurate Service provides complete clutch replacement services for cars, pickups, and SUV's in Tucson, Arizona.
We've been repairing vehicles in Tucson, Arizona for over 20 years!
Call us at (520) 622-7685 or schedule an appointment online.
What are Customers Saying About Accurate Service?
"Great! Quick service, reasonable price. I'll definitely consider your shop for more major repairs when the time comes."- Dave M.
"Great service! They diagnosed and fixed my car right away at a very affordable price. Will definitely be back if I need anything else done on my car."- Faith N.
About the Clutch
It is safe to say that, today, most vehicles on the road have an automatic transmission. However, there are still many motorists who prefer to drive manual. One of the most important components in a vehicle with a manual transmission is the clutch.
The clutch is meant to smoothly deliver the power that comes from the engine to the drivetrain allowing for smooth vehicle movement. It is supposed to help reduce drive-related vibration and help you shift gears smoothly and without a lot of noise. When you press the clutch pedal it disengages the clutch friction disc from the flywheel which disengages the engine from the transmission momentarily, allowing you to shift in and out of gear.
Well maintained clutches can last upwards of 80,000 miles; however, a neglected clutch can begin to fail at as early as 35,000 miles. Yet another indicator of the importance of regular vehicle maintenance.
The clutch is essential to the safe operation of a manual transmission vehicle. When a clutch malfunctions, it can quickly damage other transmission parts, which would significantly raise the cost of the repair. When the first signs of clutch trouble appear, you should have your vehicle inspected by one of our expert auto mechanics.
Signs that Your Clutch is Going Out
Clutch feels "spongy"
Using the clutch results in a burning smell
You have trouble shifting gears
Car shakes when shifting- most apparent in reverse and first gear
The clutch is visibly damaged
There is a clutch fluid leak
Clutch will not release
Clutch feels "hard"
If you are unsure your clutch is going out, do a road test. The next time you are driving down the highway, rev your engine while in first gear then pop directly into fifth gear. If you notice the engine is still whining and revving high, then the gear did not catch and the clutch is going out. If your vehicle shakes from being in too high a gear and is slow to pick up speed, your clutch is fine. No highway nearby? This test is also effective on hills.
Clutch issues should be repaired as quickly as possible. If you experience any of the above signs, bring your vehicle to the automotive experts at Accurate Service right away.
Our expert auto mechanics offer the best clutch replacement in Tucson, AZ at the best price. We service all makes and models of vehicles and can do any repair whether it be large or small. Call us at (520) 622-7685 or schedule an appointment online.