Washing your vehicle on your own is a great way to save money and prevent the hassle of having to bring your vehicle to a car wash. It is also satisfying to clean your own car and get the results that you want. But washing your car can be challenging if you don't have the proper products and equipment. You can find some inexpensive, quality automotive cleaning and restoration products online through a local retailer.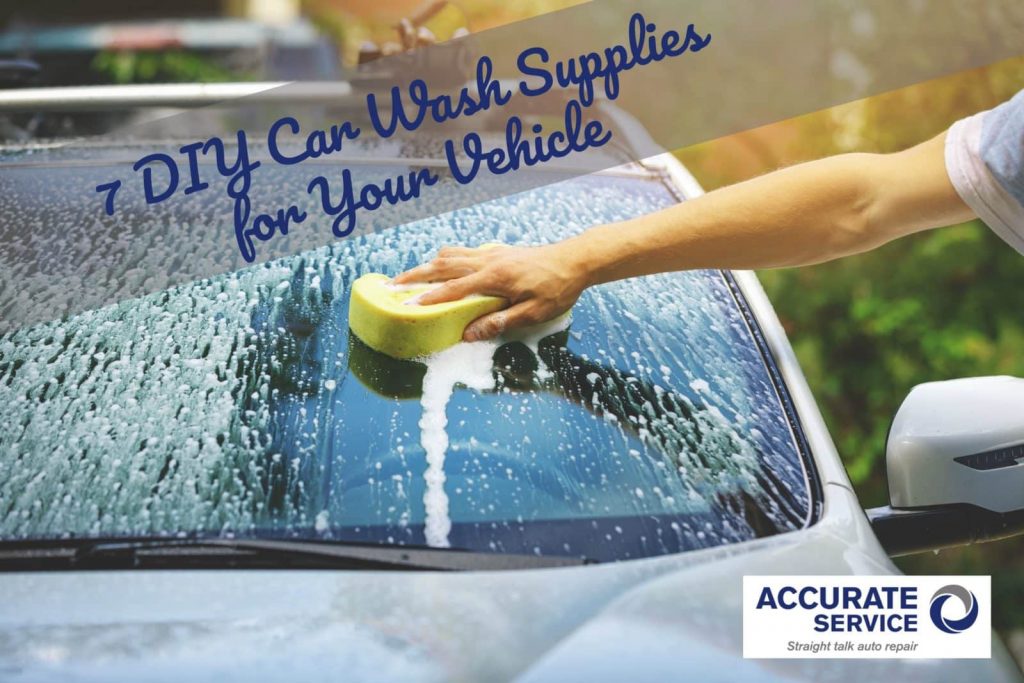 Here are 7 DIY car wash supplies for your vehicle:
A pre-treatment. This is important to help eliminate hard-to-remove spots like bird poop, road tar, or dead insects. A good pre-treatment is a highly concentrated blend of wetting agents that can quickly dissolve unwanted residue without damaging your car's exterior. Just spray the product directly to problem areas, wait ten minutes, and then rinse it off.
Detergent for car washing. Make sure that you use a soap or shampoo that is specifically made for washing cars. These foaming detergents will remove any dirt or grime from your car without damaging the paint job. After rinsing, your car's exterior should retain its original luster.
Brushes, sponges, and towels. Most brushes for washing cars can be attached directly to your garden hose. The best brushes come with a detachable handle and have a regulator that allows you to adjust the flow of water. These brushes are inexpensive and can't scratch your car's paint or windows. You can also wash your car with sponges or washing mitts made from microfibers. Use a clean, cotton towel for drying.
A tire and wheel cleaner. The design of most wheels allows for mud, debris, and grime to easily get trapped inside. Applying a special cleaner will remove grease and grime from your tires, wheels, and brake pads. These spray products are easy to apply and will restore chrome or painted alloy.
A finishing treatment. Applying a good wax or polish will not only give your car a mirror-like finish, but it will extend the life of your car's paint job. The best car waxes will give your vehicle a showroom quality shine, are easy to apply, and have UV sun protection to keep your car's paint from fading. After applying the finishing treatment and waiting for it to dry, buff your car's exterior in circular motions with a microfiber cloth.
A cordless vacuum cleaner. You want to also remove dirt and pet hair from the inside of your car. Use a cordless vacuum cleaner to clean the carpeting and underneath the seats. The best cordless vacuums have very strong suction power and will offer wet or dry cleaning options. The floor mats should be taken out and washed separately.
A headlight restoration kit. Your car's headlights will fade over time, becoming yellowed and hazy. Clouded headlights don't just look bad but are also a safety threat that reduces your ability to see when driving at night. Use a kit for headlights that includes sanding discs and a polishing agent. This will restore your car's headlights for better night-time vision, and protect them from UV rays, insecticides, and debris.
If you are in the Tucson, Arizona area and have any automotive service or repair needs, you can trust our professionals at Accurate Service. We work on all makes and models of vehicles, domestic or foreign. Just schedule an appointment online or give us a call at (520) 620-9129.